At Thursday's meeting of CBC Full Council, the long awaited Local Plan was adopted by the Council.
For residents of Leighton Buzzard and Linslade, and the surrounding villages, it is largely good news. The plan identifies several small sites in and around the town, but it will stop any further development on the scale we have seen over the past 10 or so years (although it should be noted the existing developments will continue, and there are additional sites that make up the developments to the north and east of the town that have yet to break-ground).
However, a very misleading post has appeared online** regarding the requirement for the CBC Local Plan to include an allocation of over 7000 houses to meet the unmet need for Luton Borough. Cllr Pat Hamill (Ind, Houghton Regis) states "That means many CBC homeless residents will be pushed to the back of the queue or sent miles away to struggle on their own".
** Since writing this, Cllr Hamill has removed his post – perhaps he realised just how misleading it was!
He goes on "That includes not only Houghton Regis but Dunstable and surrounding parishes will have to give up their affordable homes being built to house Luton homeless residents", and he presents 'evidence' from the local plan to support this completely inaccurate statement. These comments have been reposted widely on social media.
In short, these comments are simply not true, and are no more that scaremongering by a former UKIP Councillor and his similarly-minded supporters on social media.
Central Government requires all local authorities to consider neighbouring authorities' housing needs in their local plans. This is not unique to Central Beds and Luton – it happened in Buckinghamshire (Aylesbury Vale had to provide an allocation for neighbouring High Wycombe, Luton and Milton Keynes) and it happens elsewhere. If a local plan does not consider the needs of neighbouring authorities, it will be rejected by the Planning Inspector. It isn't a choice, it is a requirement.
It has been determined that Central Bedfordshire must provide an allocation of 7350 houses to meet the needs of Luton Borough, in addition to the housing allocation required to meet the needs of Central Bedfordshire. The documents that Cllr Hamill presents as 'evidence' simply show how this allocation will be met. This has nothing to do with supply of social or affordable housing or the allocation of social or affordable housing.
The requirement to consider neighbouring authorities' needs arises when an authority such as Luton has projected growth – and hence need for housing – that exceeds what they can provide within their own geographical area. When this happens, it is the responsibility of neighbouring authorities to make up the shortfall.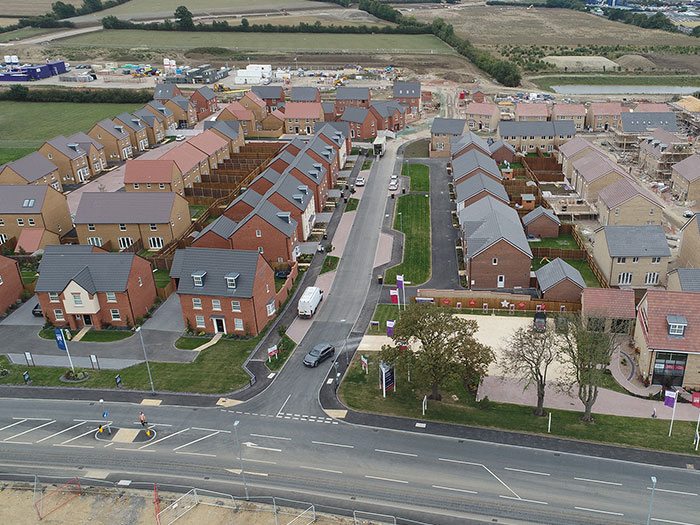 But it is perhaps helpful to understand the different types of social and affordable housing.
Typically, affordable housing is housing that is sold to private buyers through schemes such as shard ownership or rent to buy. These are schemes to help first time buyers, those on lower income, and in some cases, key workers, to get on the housing ladder.
Social housing are properties that are available to rent through the local authority or a housing association. Most local authorities sold off their stock of social housing via the 'right to buy' scheme, or to housing associations. CBC still owns and operates much of the social housing in Central Bedfordshire, and continues to expand its portfolio of properties. Furthermore, CBC sets its own criteria for allocating social housing, and does so in a way which favours those already living or working in Central Bedfordshire. The local plan does not change this, and Luton Borough residents are not going to flood the Central Bedfordshire housing list or take priority.
The volume of affordable housing is determined during the planning process, when a percentage is agreed (often around 30%) as part of the S106 negotiations with developers. Supporting infrastructure – roads, leisure facilities, schools, retail, doctors' surgeries etc – is also determined as part of the S106 negotiations.
But to be clear, my support for the Local Plan is based on a wish to protect Leighton Buzzard and Linslade from any further significant development. And I believe this plan does exactly that. It will be incredibly difficult for anyone to come along in the next 15 years with a plan to build on a site not included in the local plan. Once the developments that are already approved and / or are underway around the north and east of the town are complete, we can look forward to a period of no more building in our part of Bedfordshire!