Every now and again, we see the same misleading commentary on local social media regarding planning decisions, development and infrastructure around Leighton Buzzard and Linslade.
Few, if any, local Councillors would support the level of development we have seen and continue to see if there was a choice. If there was anything that could be done to limit or even stop further development, then most of us would do it.
To suggest that we have 'allowed' this over development is a misrepresentation of what has happened. Planning decisions have to be taken based on planning law. These decisions cannot, sadly, be taken based on public opinion.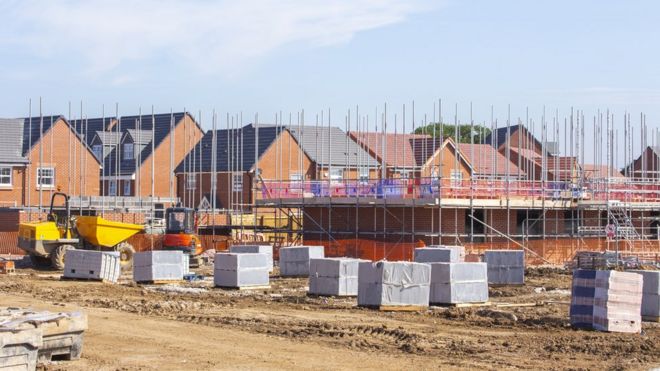 I have previously mentioned the fact that the development we now see taking place to the east of Leighton Buzzard is a result of decisions taken by previous administrations many years ago. I am not going to point fingers here – what has happened in the past cannot be changed, and to be fair, Local Authorities were expected to identify development sites to meet Government targets.
It is important to understand the planning process and how decisions are taken, and the role of the Town Council and CBC in making these decisions. This is a link to a blog post from a few years ago which explains how this process works https://tinyurl.com/2xm7mh5z
A further blog post from 2019 went on to explain some of the specific history behind the new developments in Leighton Buzzard. Here are some extracts:
There is a long history to what we see happening in the town now, stemming from a poor decision made many years ago [when the town was identified as] an area for development.
This resulted in sites around the town being identified as development sites – and the development we now see being built to the east and north of Leighton Buzzard is the direct result of those decisions.
The first development to come forward for planning permission was what is now Billington Park, Sandhills and Roman Gate (i.e. the southern developments). The application for this development was not supported by local Councillors, but planning permission was granted on appeal by the Planning Inspector.
The consequence of this was not only was the decision to grant planning permission taken out of the hands of locally elected representatives, but the S106 agreement (to provide amenities, roads, schools etc) was significantly watered down.
It has taken many years to get the developers to deliver on their obligations to provide community facilities in southern Leighton Buzzard. However, after much lobbying by local residents and Councillors, we do now have some of what was promised:
Astral Parks Sports and Community Centre
Greenleas School at Kestrel Way
Greenfields Extra Care centre, including the Cod and Waffle restaurant
Sainsburys (Billington Road) and Co-op (Stanbridge Road)
Astral Lake Park
New developments to the east and north of Leighton Buzzard are now well underway. Having learned from the lessons of the past, we have engaged with the developers and Central Bedfordshire Council at an early stage to ensure we get supporting infrastructure and facilities with this new development.
I am aware of the impact these developments have on traffic around the town – although I don't believe there is a direct link between the new housing and the parking issues highlighted at last week's Traffic Management Committee. However, measures are being put in place to improve the movement of traffic in and around the town:
This weekend, work is starting on the new junction of Stanbridge Road with the southern bypass. The work is expected to take 21 weeks, during which time there will be possible traffic delays.
Many of you will have noticed the new traffic lights on Hockliffe Road where the eastern relief road meets Hockliffe Road, and the roundabout on Stanbridge Road. Further work has started on Vandyke Road, including measures to re-route the narrow-gauge railway. When this road is complete, it will link Stanbridge Road to Heath Road, via Hockliffe Road and Vandyke Road. This will be a significant boost for the town, taking traffic away from the town centre, Brooklands Avenue and Appenine Way.
The development around the eastern side of the town will continue for several more years, but once that is complete, there are no more large sites in the immediate vicinity of Leighton Buzzard and Linslade that have been identified for development.
We will continue to see applications for smaller developments such as the former Pledge Chair's site, and each will be assessed on merit according to planning law. But hopefully the large-scale decimation of the green belt may be drawing to a close – or at least in our corner of Central Bedfordshire.