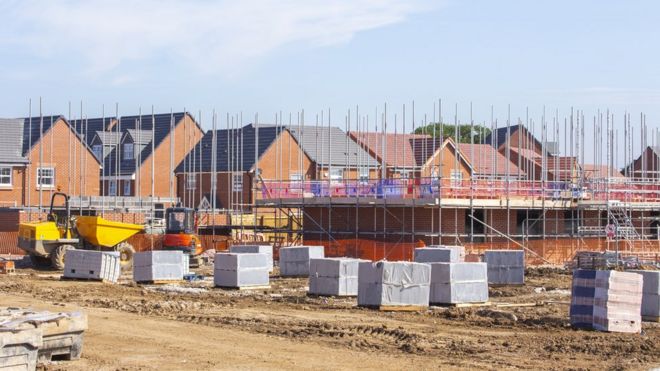 Planning continues to be a very hot topic, with many residents questioning why we – as local Councillors – cannot block the endless developments we see springing up all around Leighton Buzzard and Linslade.
As I explained in my blog post a week or so back, planning decisions have to be made based entirely on planning law, with any objections grounded in solid planning reasons. But there is another angle to this, which is where local planning policy clashes with Government policy.
Central Government sets out housing targets for each local authority area – they expect each local authority to contribute to the national requirement for new housing. And if a local authority fails to meet its targets, Central Government will step in and approve developments over the heads of the local authority.
A local plan is a means by which a local authority can inform the Government how it plans to meet its housing targets, by identifying development sites and setting out a strategic plan for new house building.
The first stage of this is a 'call for sites' – developers and land owners are asked to put forward their 'wish list' of sites they want to build on. The Council will assess each on their merits (including through local consultation), and arrive at a short list that allows the Council to meet its housing targets – these sites are identified as 'development sites', and their fate is sealed as a site on which, at some point in the future, housing will be built
Whilst there are a lot of hurdles to be overcome by the developer – outline planning permission, reserved matters (the detail of the application) and so on – before building can start, the only real opportunity that a local community has for objecting to future development is at the stage when the local authority is identifying sites for future development.
The sting in the tail is that if the local authority fails to identify sufficient sites for future development – what is called a five year land supply – it becomes a 'free for all'; developers can put forward speculative applications for just about any bit of land, and unless the local authority can find good planning reasons for blocking the development there is a good chance it will go ahead. Even if the local authority refuses planning permission, there is a significant probability that the Planning Inspector and / or Central Government will allow the development to proceed, with or without the blessing of the local authority and local residents.
This is why it is hugely important that we watch the current proposal from local land owner Arnold White Estates (AWE) for the development of 'Checkley Wood' (where the wind turbine is near Heath and Reach). Although this site is not in the draft local plan (it was put forward in the call for sites but was not short listed), AWE are pushing this as a site for development. In the absence of a local plan that identifies sufficient sites for future development, this is exactly the sort of development that can come through.
And as if that isn't enough, when developing a strategy for housing – whether it be in a local plan or otherwise – each local authority has a duty to co-operate with neighbouring authorities. What does this mean in practice? In a nutshell, Central Beds is obliged to consider the housing needs of Luton when setting housing strategy! Yes, I will say that again, Central Beds has to cater for Luton's housing needs.
The previous local plan that Central Beds put forward was rejected because of objections from Luton Borough Council. A new draft plan is currently at the public examination stage (i.e. to be looked at by the Planning Inspector). Full details of the current state of play can be found here http://www.centralbedfordshire.gov.uk/planning/policy/local-plan/overview.aspx